What Are Axolotls?
Axolotls are a species of aquatic salamander (ambystoma mexicanum) that are on the brink of extinction in the wild, but kept alive by breeding in captivity. They are appreciated by pet owners for their endearing faces, feathery external gills and quirky personalities. Learn more interesting facts about these curious creatures here.
Axolotls Bred Right, Raised Right
Welcome to Fantaxies! We are a supplier of high quality, lovingly raised axolotls in the USA, and can't wait to help you find your next water dragon you'll love. All of the axolotls in our shop are never imported, never inbred. You can have peace of mind knowing you are getting a guaranteed healthy, well-treated animal when you buy from Fantaxies. Check back often to find the latest arrivals.
About Us
Thinking About Getting an Axolotl?
Great! We're here to help you on your journey with your new pet! Feel confident that you can be a fantastic axie owner after browsing through the information on our site. You can also check out our blog for more in depth articles.
View Care Guide
What People Are Saying About Us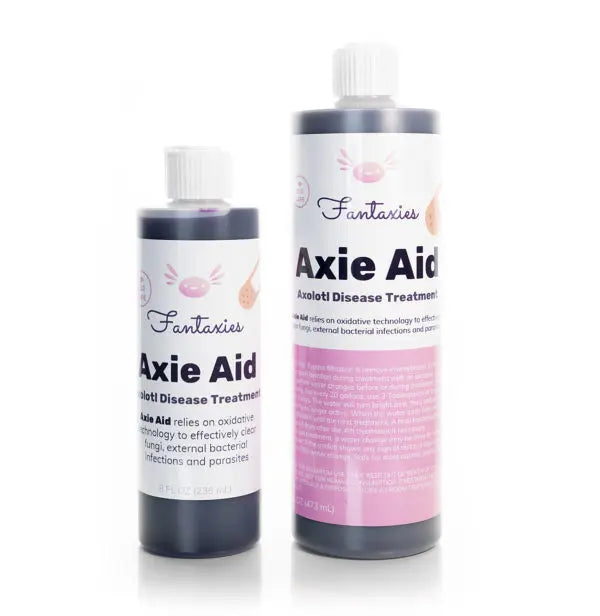 Keep Your Axolotl Healthy
Developed, tested and manufactured right here at Fantaxies, Axie Aid is a treatment specifically formulated for axolotls and targets fungus and other external disease causing organisms to keep your axolotl happy and healthy.
Learn More
Breeding Axolotls the Right Way
Explore our selection of quality live axies, shipped right to your door.
Shop Now