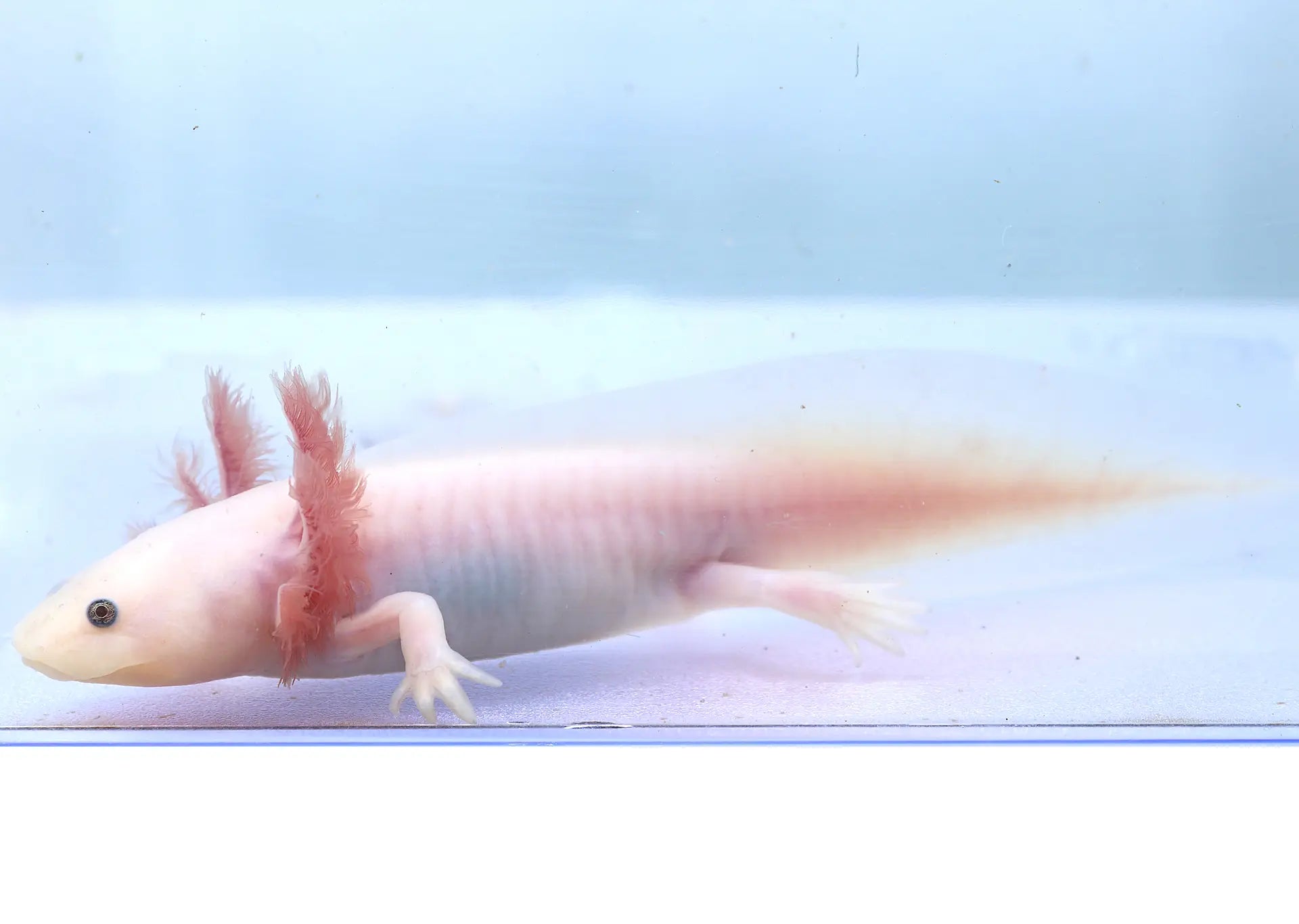 Leucistic Axolotl
---
Fast & Free Priority Shipping
Live & Healthy Arrival Guarantee
Overnight Shipping Available
---
Leucistic Axolotls possess a captivating and enchanting appearance. These specimens exhibit a lack of pigmentation, resulting in a stunning white or pale skin tone. Their entire body, including their external gills, is devoid of any color, creating a pure and ethereal aesthetic. Their eyes, often pink or red, stand out against the pale backdrop, adding a touch of delicacy and charm. Leucistic Axolotls' slender bodies, feathery gills, and graceful movements further enhance their captivating allure. They exude a sense of elegance and beauty that draws admirers to these remarkable aquatic creatures.

Shipping Your Axolotl

We send out all axolotl orders with UPS Next Day Air (FREE Overnight Shipping) from Monday-Thursday. Orders must be placed before 12:00 PM CST in order to be shipped the same day. Orders placed after 12:00 PM are shipped the following day. If an order is placed after 12:00 PM on a Thursday, it will be shipped the following Monday.