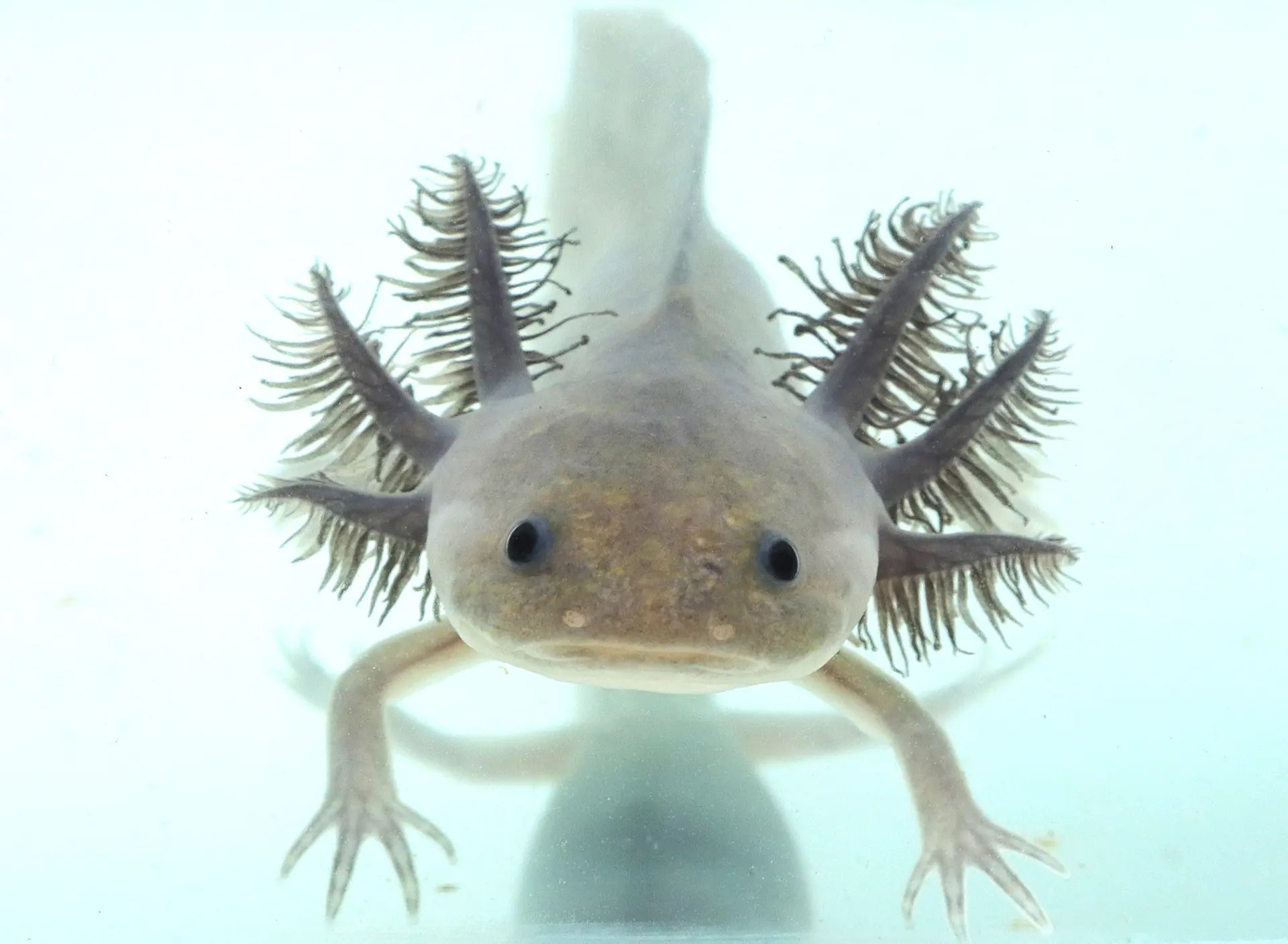 Hypomelanistic Melanoid Axolotl
---
Fast & Free Priority Shipping
Live & Healthy Arrival Guarantee
Overnight Shipping Available
---
Hypomelanistic Melanoid Axolotls display a captivating and unique appearance. These specimens exhibit reduced pigmentation in their skin, resulting in a lighter coloration compared to regular Melanoid Axolotls. Their body showcases shades of gray or silver, with a subtle hint of pigment, giving them a softer and more muted appearance. The absence of dark pigmentation allows their other features, such as their external gills and slender limbs, to stand out. Hypomelanistic Melanoid Axolotls possess an understated beauty that captivates with its gentle and delicate charm, appealing to those who appreciate a more subtle and refined aesthetic.

Shipping Your Axolotl

We send out all axolotl orders with UPS Next Day Air (FREE Overnight Shipping) from Monday-Thursday. Orders must be placed before 12:00 PM CST in order to be shipped the same day. Orders placed after 12:00 PM are shipped the following day. If an order is placed after 12:00 PM on a Thursday, it will be shipped the following Monday.