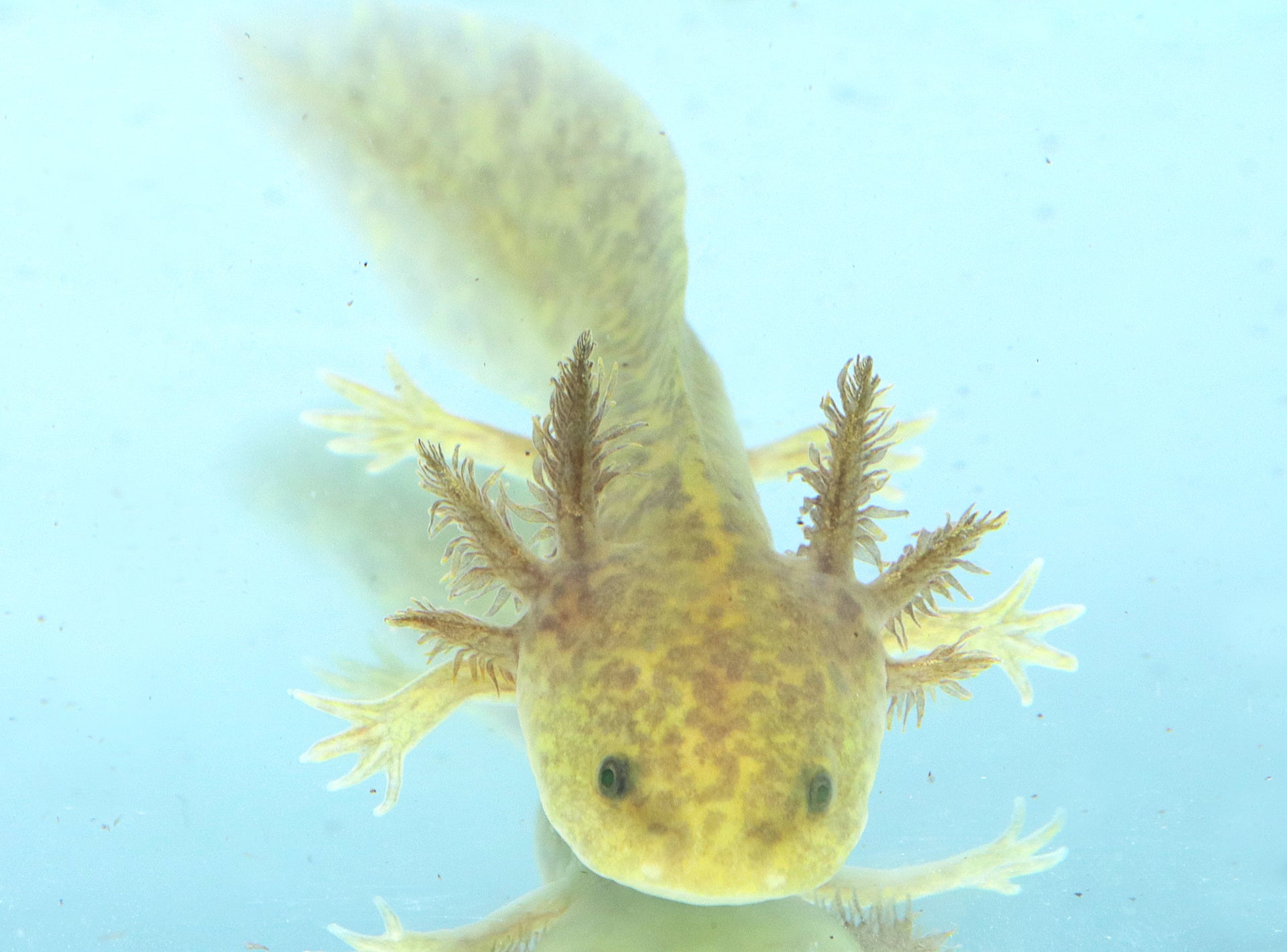 GFP Copper Axolotl
---
Fast & Free Priority Shipping
Live & Healthy Arrival Guarantee
Overnight Shipping Available
---
GFP Copper Axolotls showcase a truly stunning and captivating appearance. These specimens combine the unique fluorescence of GFP Axolotls with a rich and warm copper coloration. Under UV light, their body emits a mesmerizing green fluorescence, while their skin exhibits a brilliant copper hue. The luminous glow and metallic shimmer create a remarkable contrast against the copper backdrop, resulting in an enchanting and radiant sight. With their slender body, feathery gills, and expressive eyes, GFP Copper Axolotls embody a perfect harmony of vibrant fluorescence and captivating color, captivating enthusiasts with their breathtaking and extraordinary presence.

Shipping Your Axolotl

We send out all axolotl orders with UPS Next Day Air (FREE Overnight Shipping) from Monday-Thursday. Orders must be placed before 12:00 PM CST in order to be shipped the same day. Orders placed after 12:00 PM are shipped the following day. If an order is placed after 12:00 PM on a Thursday, it will be shipped the following Monday.