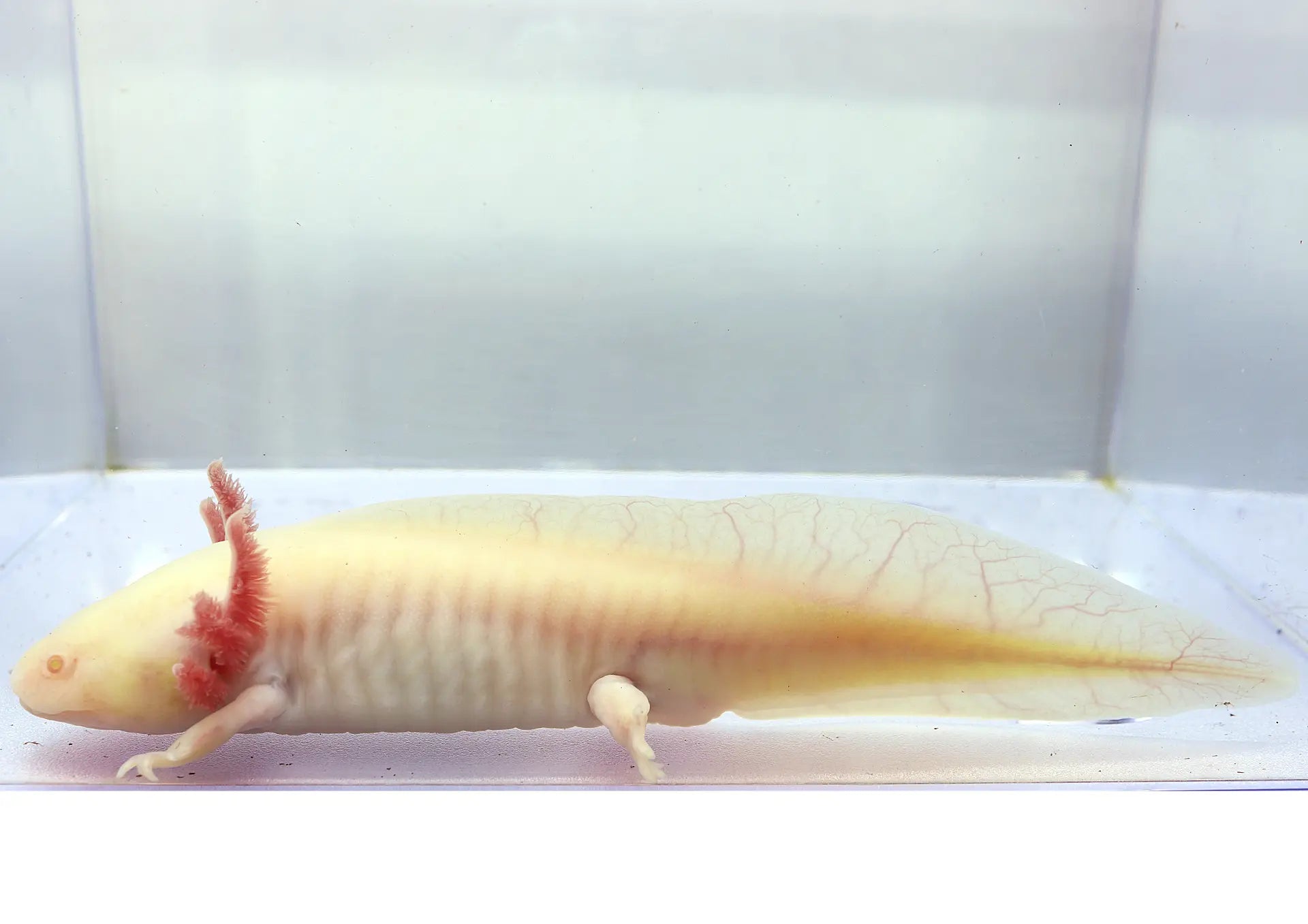 GFP Albino Axolotl
---
Fast & Free Priority Shipping
Live & Healthy Arrival Guarantee
Overnight Shipping Available
---
GFP Albino Axolotls exhibit a visually captivating and unique appearance. These specimens possess the albino trait, resulting in their pale or white skin, while also expressing the GFP (Green Fluorescent Protein) gene, which imparts a stunning green fluorescence to their body. Under UV light, their skin glows with a vivid and mesmerizing green hue, creating a truly extraordinary sight. This bioluminescent quality adds a touch of enchantment to their already striking appearance. With their slender body, feathery gills, and expressive eyes, GFP Albino Axolotls combine the beauty of albinism with a mesmerizing fluorescent glow, captivating enthusiasts with their captivating and otherworldly charm.

Shipping Your Axolotl

We send out all axolotl orders with UPS Next Day Air (FREE Overnight Shipping) from Monday-Thursday. Orders must be placed before 12:00 PM CST in order to be shipped the same day. Orders placed after 12:00 PM are shipped the following day. If an order is placed after 12:00 PM on a Thursday, it will be shipped the following Monday.