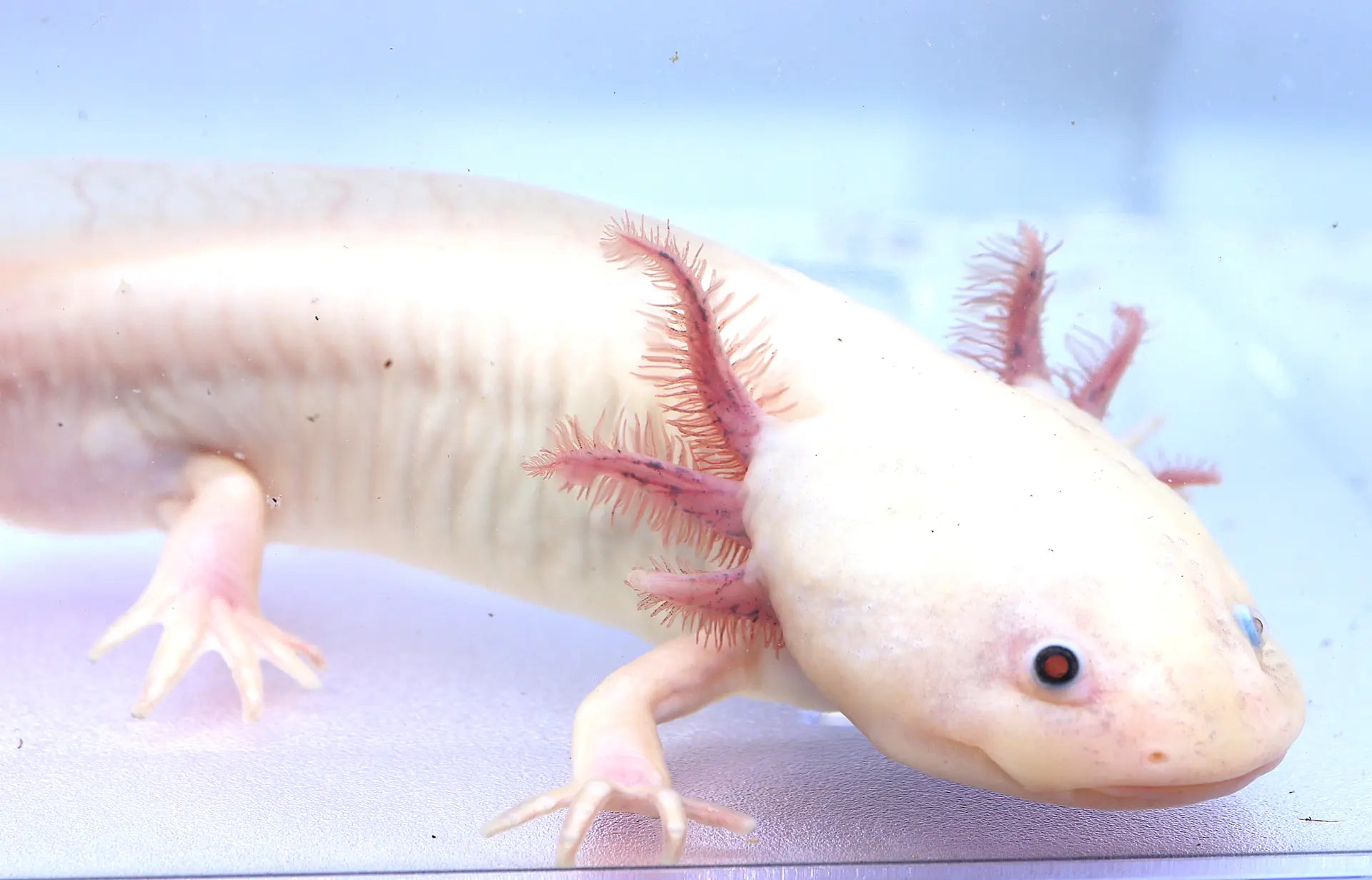 Dirty Leucistic Axolotl
---
Fast & Free Priority Shipping
Live & Healthy Arrival Guarantee
Overnight Shipping Available
---
Dirty Leucistic Axolotls possess a distinctive and intriguing appearance. Unlike the pristine white of traditional Leucistic Axolotls, these variants showcase a mottled or speckled appearance on their pale skin. Their body displays a combination of off-white, light gray, or beige tones, resembling a dusty or weathered appearance. The irregular patterns and speckles add a touch of uniqueness and character to their overall look. With their slender body, feathery gills, and round eyes, Dirty Leucistic Axolotls exude a captivating charm that sets them apart. Their unconventional beauty appeals to enthusiasts seeking a more rustic and intriguing variation of this fascinating amphibian species.

Shipping Your Axolotl

We send out all axolotl orders with UPS Next Day Air (FREE Overnight Shipping) from Monday-Thursday. Orders must be placed before 12:00 PM CST in order to be shipped the same day. Orders placed after 12:00 PM are shipped the following day. If an order is placed after 12:00 PM on a Thursday, it will be shipped the following Monday.