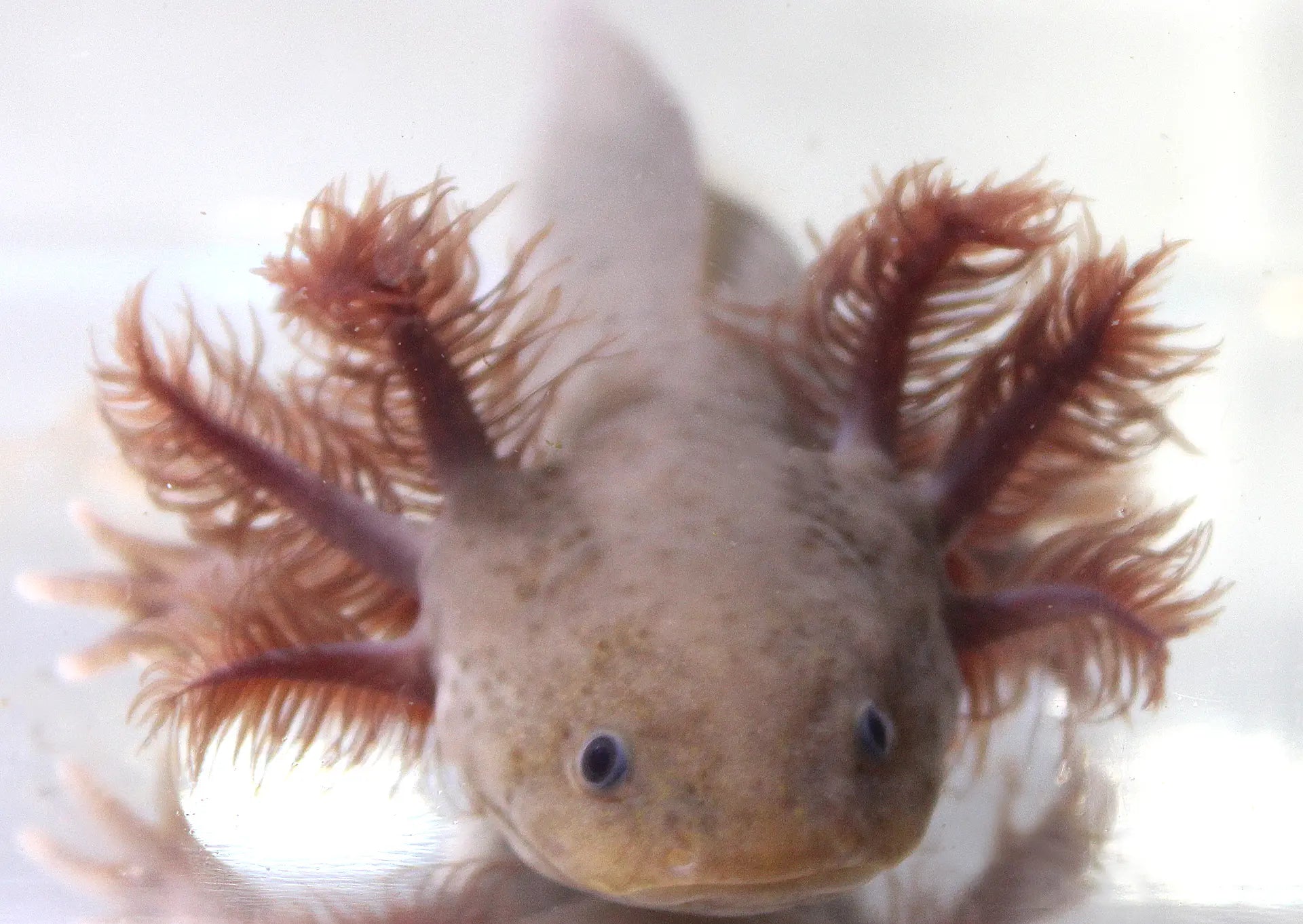 Copper Melanoid Axolotl
---
Fast & Free Priority Shipping
Live & Healthy Arrival Guarantee
Overnight Shipping Available
---
Copper Melanoid Axolotls possess a captivating and distinct appearance. These specimens combine the stunning copper coloration with the dark and velvety skin characteristic of melanoid axolotls. Their body showcases a rich copper hue, ranging from warm reddish-brown to vibrant orange tones, giving them an eye-catching and radiant glow. The smooth and glossy texture of their skin enhances the metallic sheen, adding to their overall allure. Their eyes, usually dark or black, stand out against the lustrous copper backdrop. Copper Melanoid Axolotls exude a unique and mesmerizing beauty, captivating enthusiasts with their striking combination of colors and textures.

Shipping Your Axolotl

We send out all axolotl orders with UPS Next Day Air (FREE Overnight Shipping) from Monday-Thursday. Orders must be placed before 12:00 PM CST in order to be shipped the same day. Orders placed after 12:00 PM are shipped the following day. If an order is placed after 12:00 PM on a Thursday, it will be shipped the following Monday.