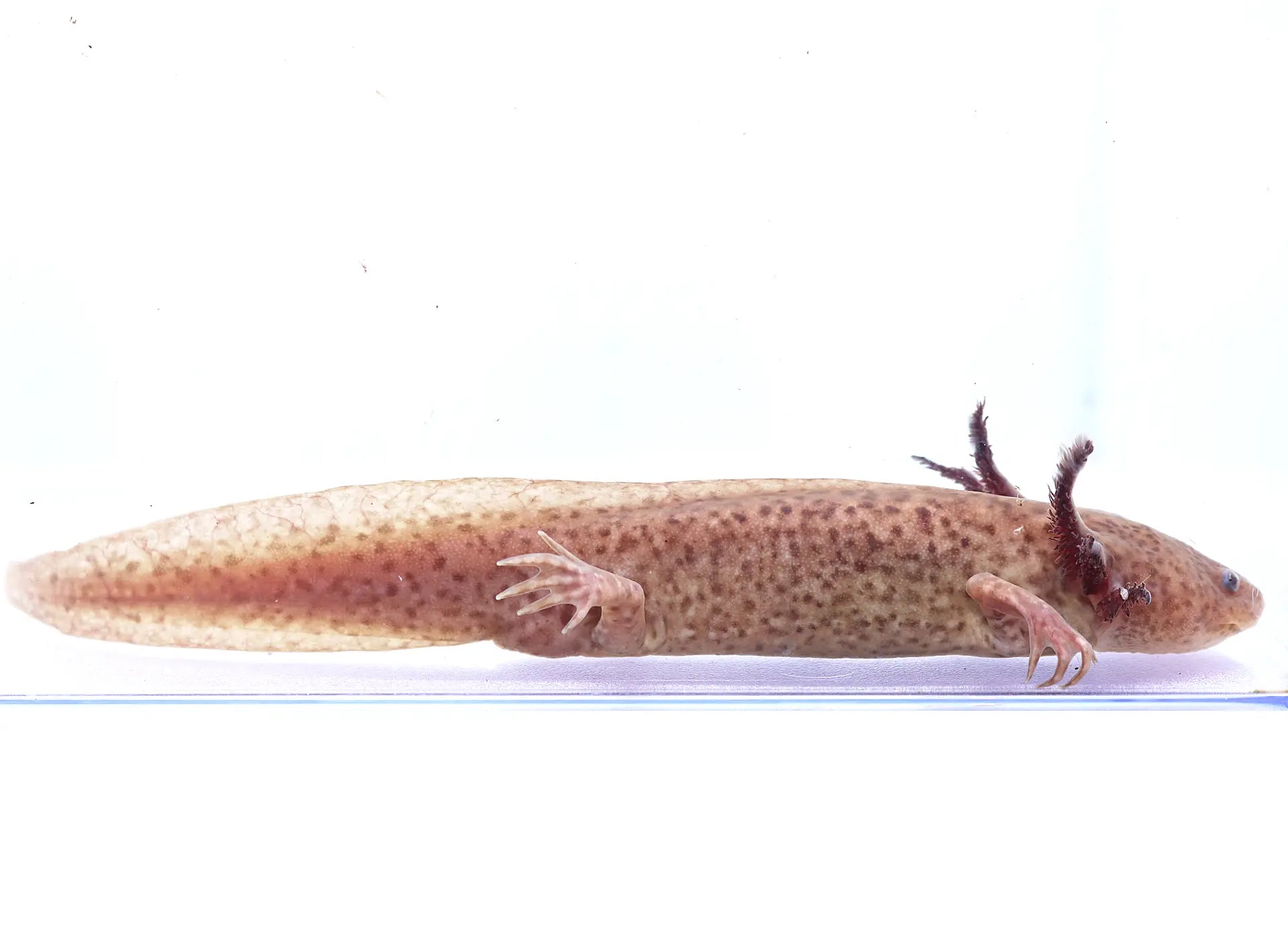 Axanthic Copper Axolotl
---
Fast & Free Priority Shipping
Live & Healthy Arrival Guarantee
Overnight Shipping Available
---
Axanthic Copper Axolotls exhibit a mesmerizing and captivating appearance. These axolotls possess a stunning combination of axanthic and copper coloration. Their body displays shades of gray or silver, while their gills and other prominent features showcase a beautiful copper hue. The contrast between the muted tones and the warm, metallic shimmer creates an eye-catching and alluring effect. Their eyes, typically dark in color, add depth and intensity to their overall look. Axanthic Copper Axolotls embody a unique and enchanting beauty, showcasing a harmonious blend of subtle and vibrant colors that make them a truly captivating species to behold.

Shipping Your Axolotl

We send out all axolotl orders with UPS Next Day Air (FREE Overnight Shipping) from Monday-Thursday. Orders must be placed before 12:00 PM CST in order to be shipped the same day. Orders placed after 12:00 PM are shipped the following day. If an order is placed after 12:00 PM on a Thursday, it will be shipped the following Monday.